Building Self-Sufficient Futures for Childcare Workers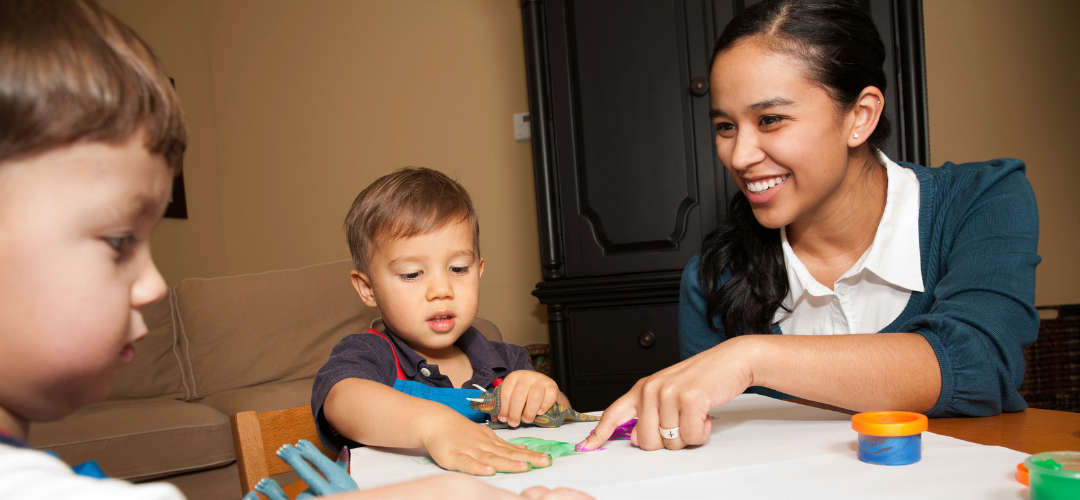 Have you ever been asked, "Where do you see yourself in five years?" Maybe it was at a job interview, maybe it was by your boss at work. It seems like a harmless enough question, but for people living in instability, that can be a tough one to answer. When you have limited resources in your life, the ability to see beyond the next few months just isn't there. Future planning is a mindset enjoyed by individuals who are out of "survival mode" and have strong resources like good health, emotional wellbeing, strong role models, integrity, money to buy the basics, language skills, and a strong support system.
You don't need to look too hard to find someone with limited resources in their life – they might be the server who waited on you at a restaurant, the healthcare worker who cared for you at the hospital, or the team working behind the scenes to keep our facilities safe and clean. It might even be the person caring for your child while you are at work.
For employees with children, and the businesses that employ them, quality childcare is central to workplace stability. Without reliable childcare, success on the job is difficult for any worker and impossible for the low to moderate wage earner. As a business community, we rely heavily on the women and men who can provide care for young children, yet we haven't taken the necessary steps to ensure their workplace stability. In 2019 Work United, with the help of a generous donor, brought their service to childcare centers in the Upper Valley.
When the pandemic hit in 2020, it became very clear that more help was needed. It was one thing to help direct people to local resources, it was another to help them look beyond their current situation and begin to build a future story for themselves. With the support of the Couch Foundation, a new program was introduced. Getting Ahead in the Workplace is a training program that directly complements the Work United initiative. It is a 45-hour curriculum that helps individuals in instability build their resources for a more prosperous life for themselves, their families, and their communities.
Getting Ahead works in tandem with Work United to provide childcare providers with the support they need to assess their own resources and move towards self-sufficiency. Work United provides immediate resources while Getting Ahead builds lifelong resources. It puts the concepts, tools, and relationships in the hands of people living in instability to make a difference in their own lives and in the life of their community. Together, the impacts of each program are deepened.
We are proud to announce that the first Getting Ahead in the Workplace class completed their coursework in December. Six teachers from Upper Valley centers worked together with their facilitator, Faith Dubois, over four months. But their work didn't stop there. The group found their time together so valuable that they have opted to meet monthly to catch up and continue to refine their goals. One participant said, "Getting Ahead touched on so many areas of life and what's going on in our world. Faith did an amazing job making connections between the participants and the materials we discussed."
When we are able to be together again in person, the Work United team would like to have a party for our six dynamic Getting Ahead grads. Their hard work is worth celebrating – if we're lucky, they might just share their five-year plans with us!