Boys & Girls Club of the North Country Welcomes New Executive Director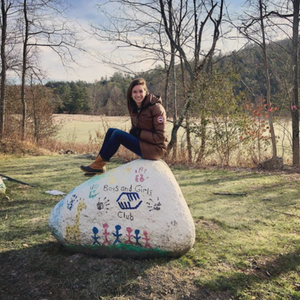 Please join us in welcoming Sara Shovlin, the new Executive Director of the Boys and Girls Club of the North Country!

Sara fell in love with New Hampshire long before her start at the Boys and Girls Club. A Pennsylvania native, she vacationed in Wolfeboro, NH throughout her youth, a tradition she continued while she completed her bachelor's degree from the University of Pennsylvania and her master's degree in Recreational Therapy from Temple University.

"Even while I was working in the rehabilitation field and as a professor at Temple, I kept looking for a chance to make New Hampshire my home. When I saw the opening at the Boys and Girls Club in Littleton, I knew I just had to apply," said Sara.

Sara sees her background in recreational therapy as a great way to connect with the Club's growing census. "Recreational therapy is all about using what interests you to improve wellbeing. That applies so well to what we hope to do for youth at the Club."

Sara has big plans to grow these opportunities for New Hampshire's youngest Boys and Girls Club. She and her staff have reorganized and repurposed spaces in their building, starting by revitalizing the library. She's looking to build a kitchen space for cooking and nutrition programs, as well as creating community gardens on the grounds of the Club.

"I see youth as so open to experiences, so willing to grow. Creating opportunities to experience new things, meet caring adults, and build a sense of safety and consistency… these are critical to helping our kids."