Bean Foundation Partnership Provides Youth Support in Manchester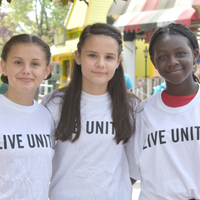 This summer, Granite United Way and the Norwin and Elizabeth Bean Foundation will launch a three-year funding partnership, bringing nearly $500,000 annually to youth organizations committed to integrating their work to serve middle and high school students.

"Meeting our middle and high school students where they are to improve academics, support emotional and social growth, and develop leadership skills is critical to addressing the gaps in services that a growing number of youth in our city face," said Anna Thomas, Manchester's Deputy Public Health Director, Chair of the Bean Foundation, and Community Impact Chair for Granite United Way's Southern Region.

This funding is focused on helping youth-serving organizations do just that, bringing high-quality programming to neighborhoods where students may not have access to them, engaging long-standing partners and newer, more grassroots organizations.