Angels & Elves Deliver Holiday Wishes to Children of All Ages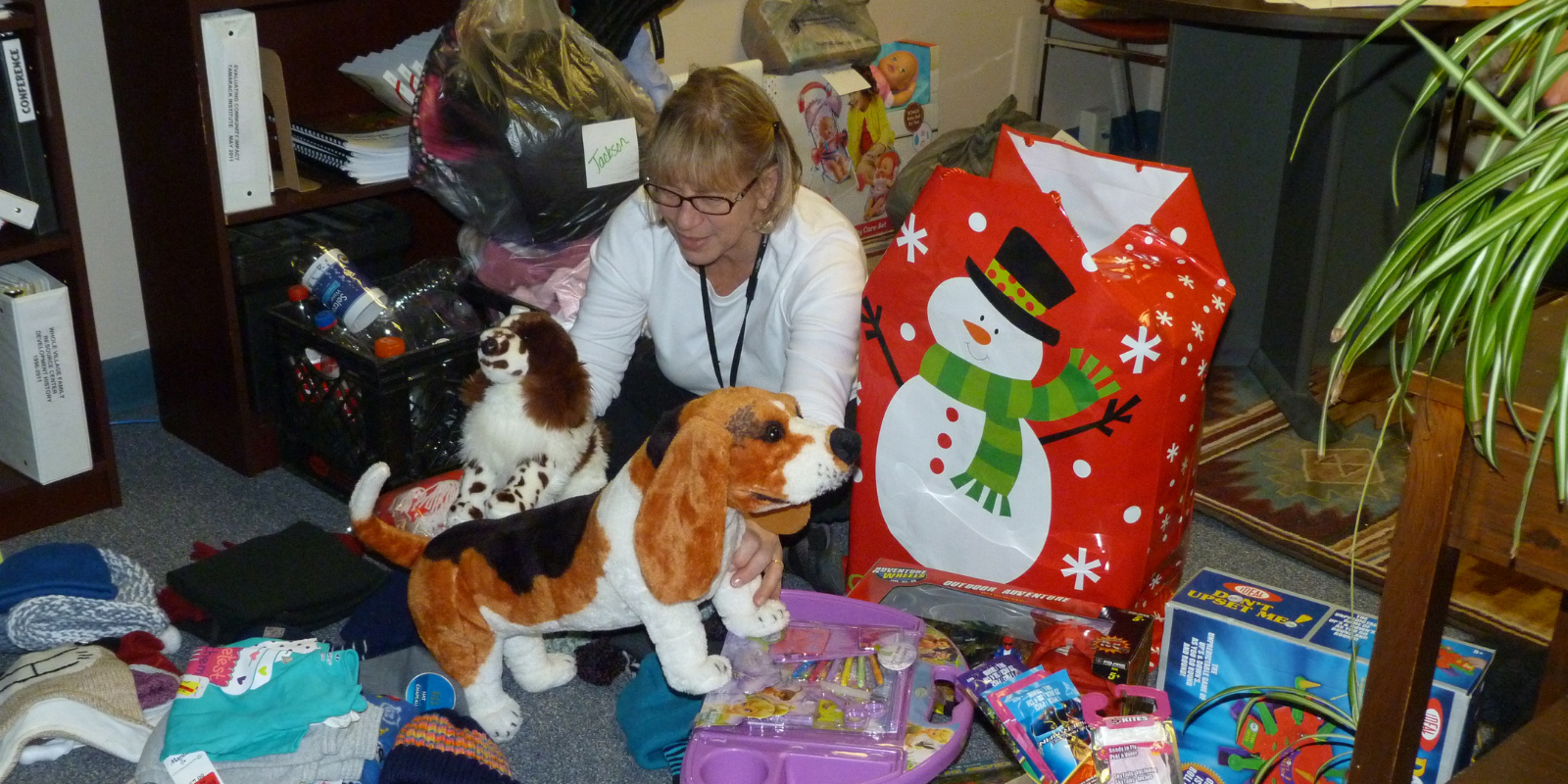 The holidays are upon us and while this might be a time of merriment for some, it can also be a time of stress for many families in our communities. If you have young people in your life, you can relate to the pang that comes when they share their holiday wish list. For a family struggling to get the basics covered this winter – heating oil, warm clothes, house repairs – a list for Santa Claus is not a high priority.
Fortunately, there are many local organizations that recognize this need and can help ease this burden for families. Every year Whole Village Resource Center, with the help of student volunteers at Plymouth State University, collects and updates information for all the local holiday assistance programs. This list is a valuable resource for local agencies working with families in need.
Unfortunately, though, demands are on the rise, and each year there seem to be fewer and fewer resources to turn to. High demand coupled with early application deadlines and strict age criteria have shut many people out of holiday assistance programs. Given that many program deadlines are now in early November, and most programs do not serve teenaged children, Whole Village Resource Center has seen an increase in inquiries during the holidays.
The staff at Whole Village Resource Center saw this gap in holiday services and started the Angels & Elves program in 2012. The program is not part of the annual budget but is funded instead by donations from generous community members. By keeping a low profile, Angels & Elves can best serve the individuals and families who do not otherwise fit the criteria for holiday assistance. Whenever possible they try to share the load with other agencies, but when there is no place else to turn, Whole Village Resource Center is there with holiday cheer.
The most common requests each year are new winter clothing, boots, warm socks, underwear, and pajamas. Angels & Elves keep track of the specific needs of families and with the help of volunteer shoppers and donations from the community, items are purchased. Parents will stop by and pick up gifts to take home and wrap up for their kids.
Kristine Perry, the Administrative Coordinator at Whole Village Resource Center, shared her thoughts about the program, "When you get a call from a mother who says 'I have nothing to give my children for Christmas' and she isn't asking for toys -but basic necessities instead, that's pretty powerful." She continued, "Parents aren't looking for an X-Box for their teens, they are looking for new, warm clothing. Doesn't everybody deserve cozy pj's for the holidays?"
How can you help Angels and Elves? There are a lot of ways to lend a hand… Pick up a gift card the next time you are at the store for volunteer shoppers to use. Donate directly to Angels & Elves. Adopt a family for Christmas this year. For even more information and holiday cheer, contact Kristine Perry in the Whole Village Resource Center office (603) 536-3720.